Faiz Foundation
Their development is our mission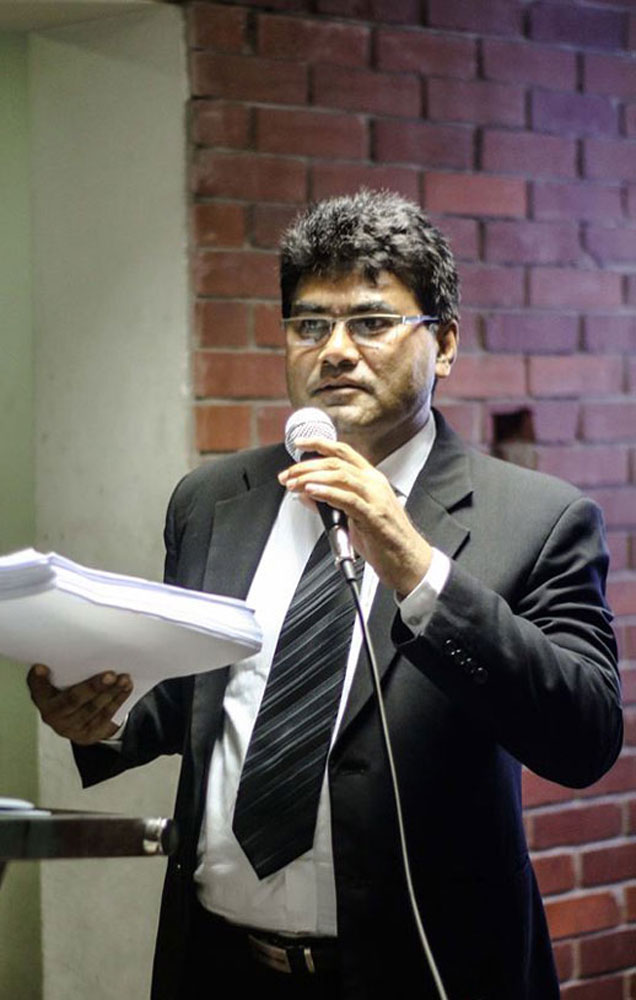 "Anyone who has struggled with poverty knows how expensive it is to be poor" – James Baldwin
I was born in the remote village of Chatmohar Upazilla, Pabna in the year of 1964. My father being a marginal farmer and a petty school master had to struggle to support a family of 11 (eleven) members. I could not imagine the luxury of satisfactory appetite in the daily living through immense hardship. I was lucky enough to be blessed with the almighty having me to achieve the required academic excellence. My success story begins with immense struggle with nothingness. That is why I have the feeling and empathy to people those who are marginal and fighting every day to make a living out of nothing. I do still remember those days when I had to walk miles on bare foot to reach school to get the tuition. Or, had to walk miles with the LMF doctor carrying his heavy bag when my mother fell sick. Drinking water scarcity still makes me thirsty and I feel grateful to Almighty that I have survived these all odds. I can dearly realize that not everyone is so blessed and lucky like me. As gesture of my realization, I founded FAIZ FOUNDATION to stand by those who are still struggling. Now, the village has a school, adult learning center, Free Treatment facility, Safe Drinking Water, The Batighar (Library). These are some small notion of a vision of vast aspiration. There still remains an infinite gap which shall make me happy and contented. FAIZ Foundation shall work relentlessly to fill up those gaps with combined effort form the people of all spheres.
Saleh Mazed
Chairman, FAIZ Foundation
We Are Non Profit Organization,
Some Of Our Activities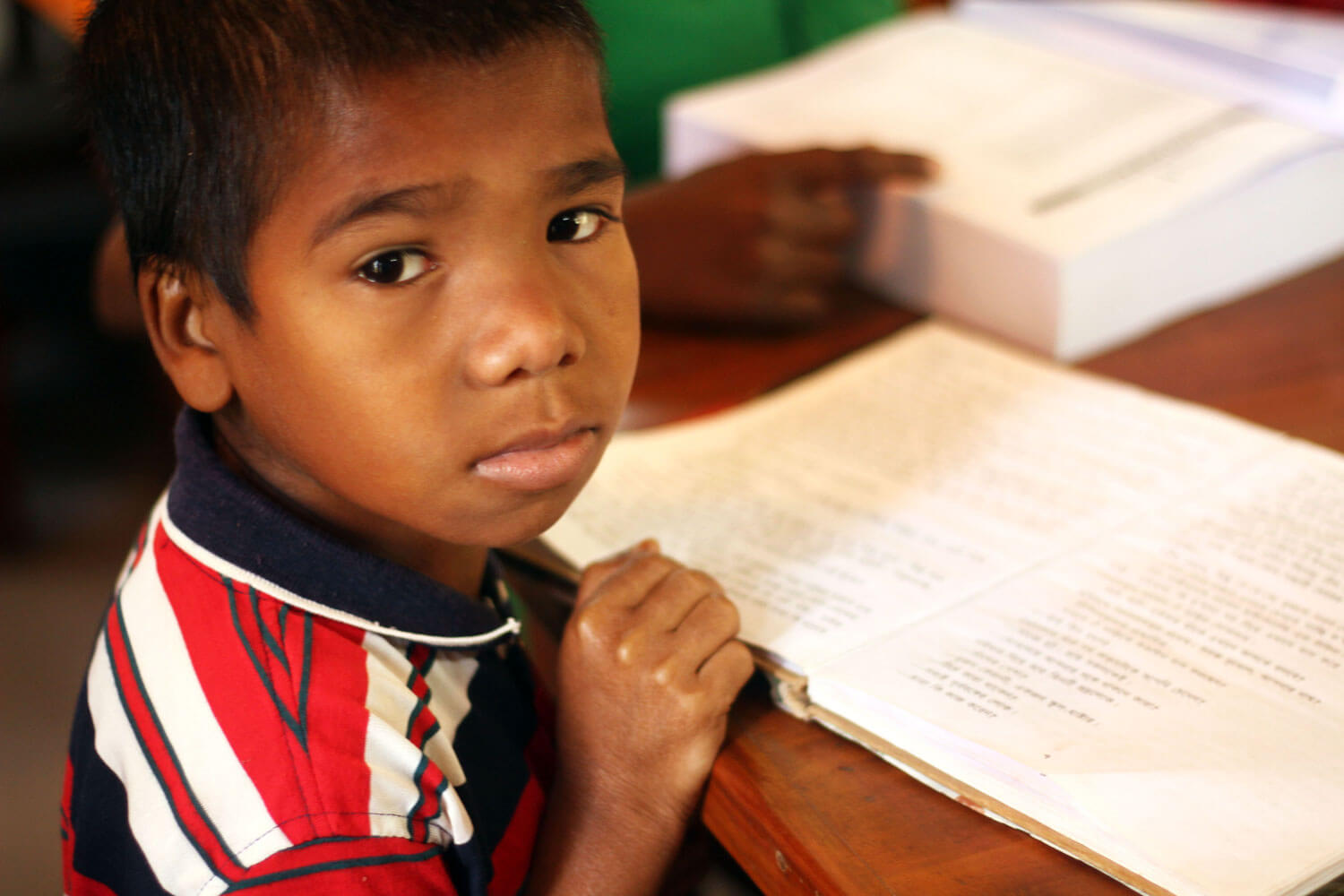 Education
Faiz Foundation has decidedly been working to promote the rural children and women for their capacity building through various educative initiatives. It has two wings to navigate the development such as Free Primary Education and Technical skill. As part of expanding primary education program, it has already donated land to establish a primary school and ready to offer required land for setting up Govt. primary schools under special project.
Training
As Bangladesh has plenty of unemployed youths, Faiz Foundation provides different types of training through its intensive programs. With a view to empowering poor and helpless women and making them employed, it provides them sewing, cuatting and boutique training. Till now, it has trained 300 rural women, and most of them are self-dependent now.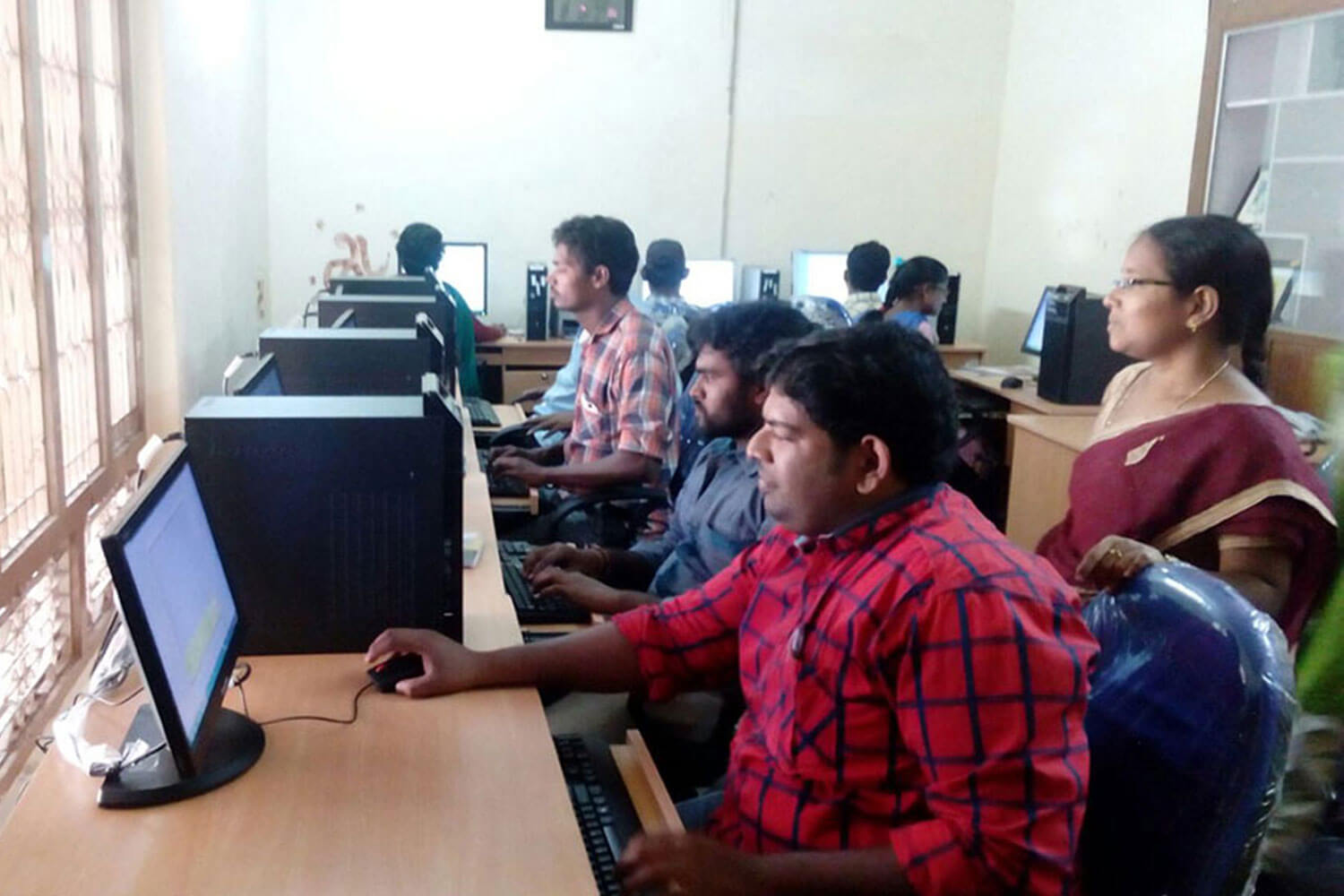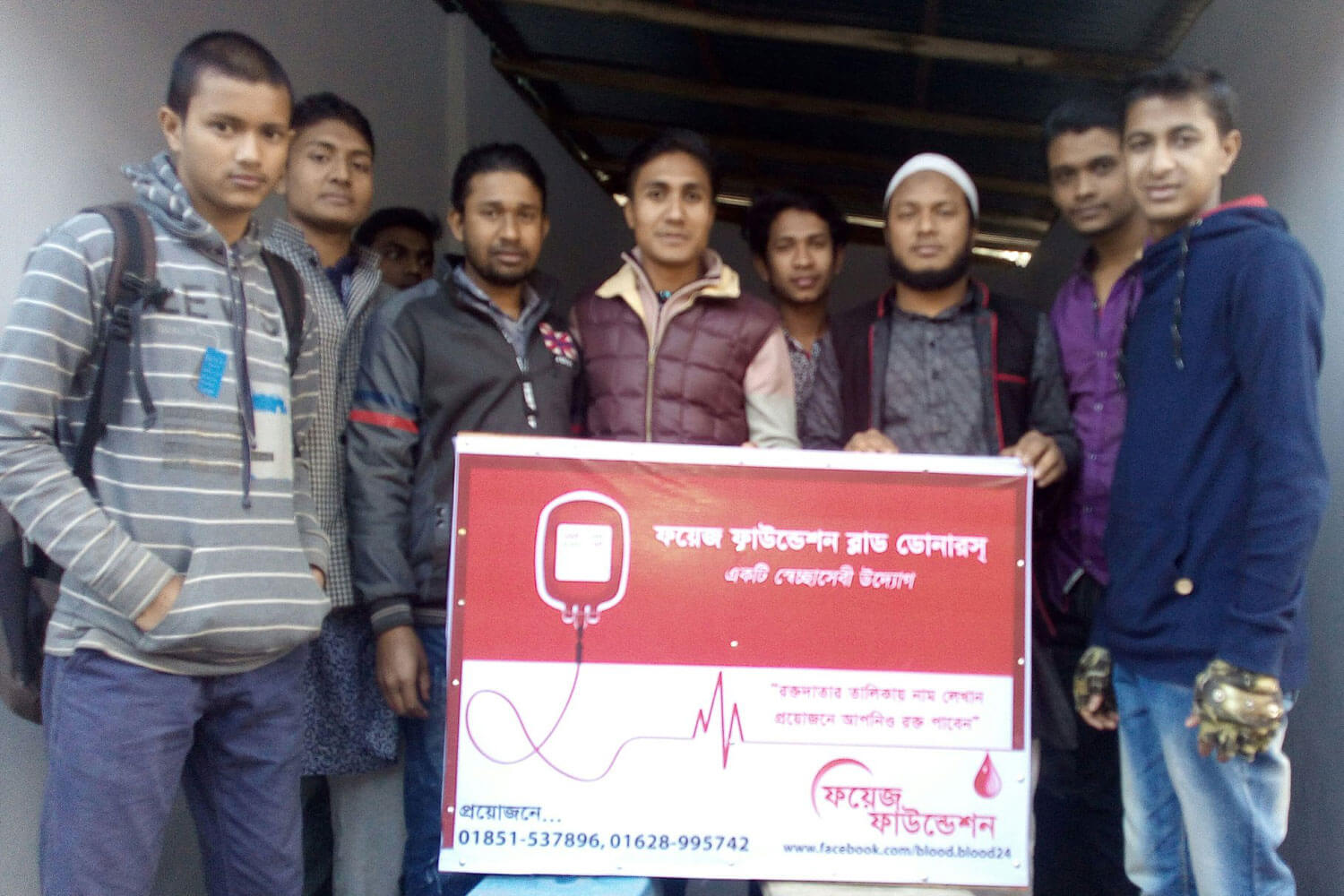 Blood Donation Program
Faiz Foundation has been serving to the dying patient for a long time. In order to enhance the standards and network, and to ensure the availability of blood in the emergency needs in every divisional city, it has taken special initiative named 'Virtual Blood Bank'. It also conducts many promotional activities urging donating blood across the country taking cooperation of the concerned institutions and organizations of different cities through virtual and non-virtual platforms.
Financial Support
Faiz Foundation provides support to local and international human rights, legal aids organizations in order to enable them to consolidate their operational activities, and actively work to sustain human rights for all walk of life. It has been working with Rotary International, Human rights, and other charity organizations, supporting through financial assistance, logistic aids and group exchange programs.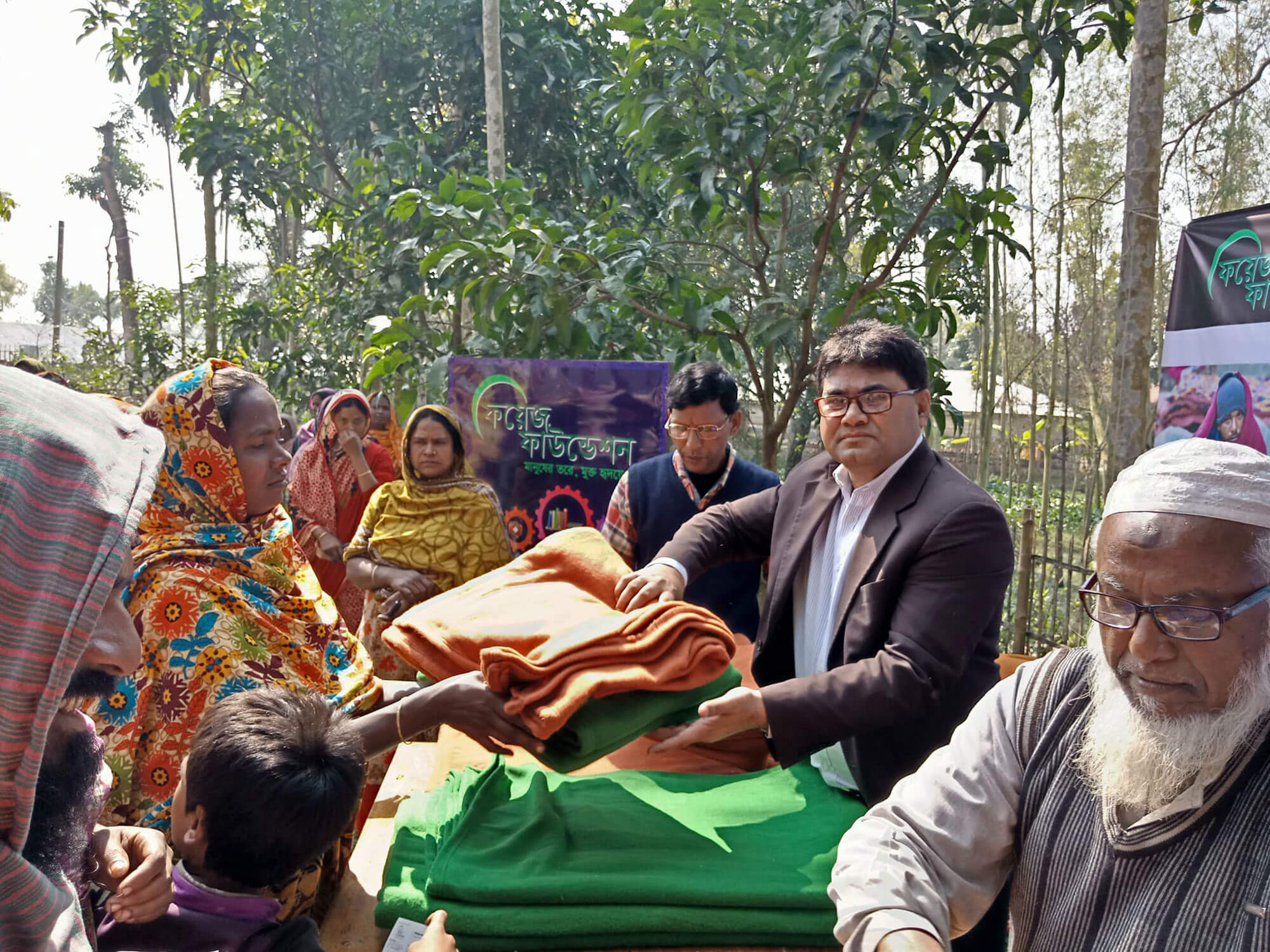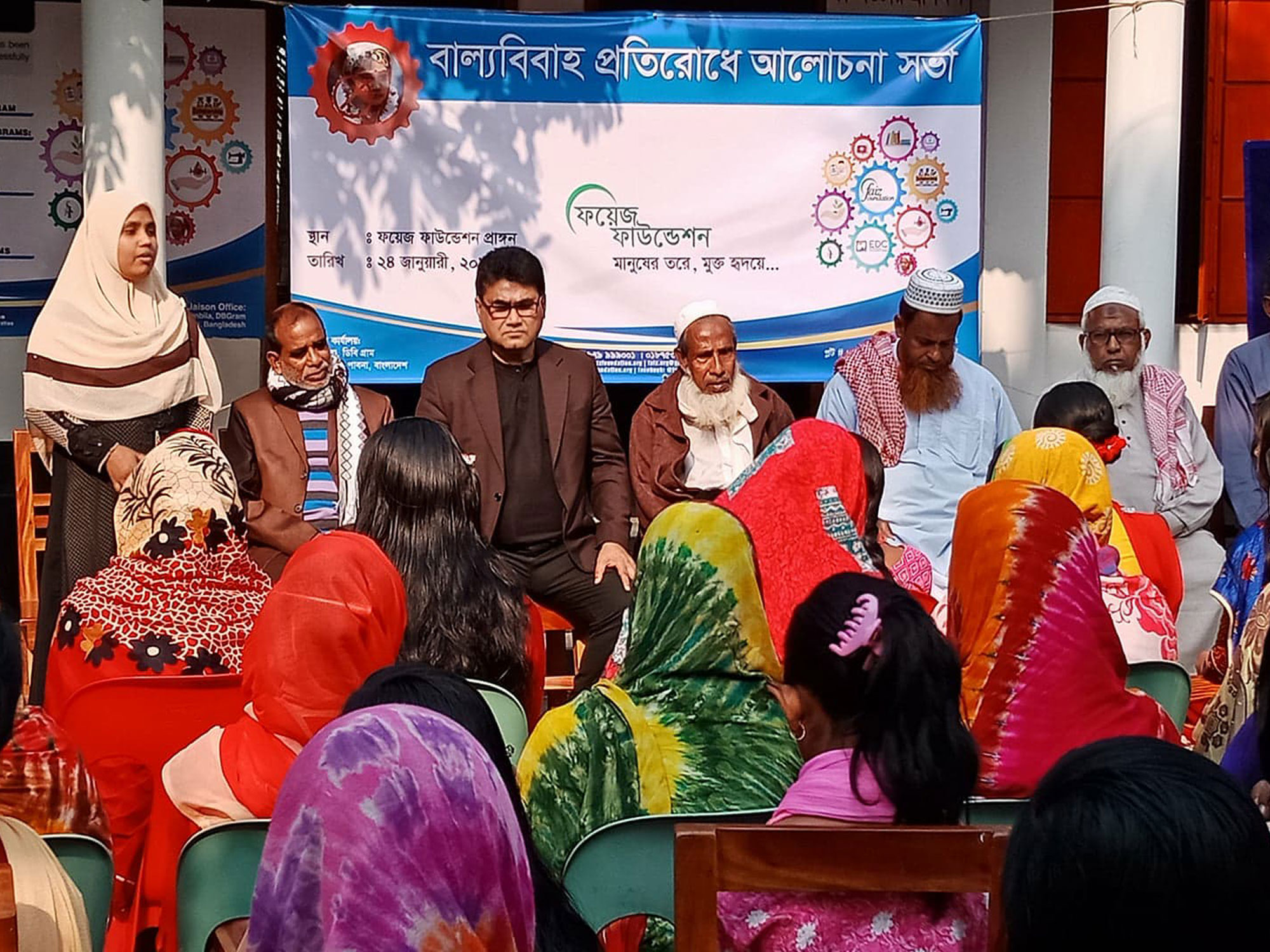 Social Awareness Program
As part of eliminating social problems from the country, Faiz Foundation has designed some programs. It holds many programs in many places, especially in villages to increase awareness of the prevention of Child Marriage and draws the bad effects of early marriage. It has conducted many workshops to let people know the current and future condition of our environment, and in this situation what responsibilities we have.
Supports EDC Programs
Entrepreneur Development Center (EDC) is a highly devoted organization that works for the development of entrepreneurs through motivation, community, idea, training, research and incubation. Being a non-profitable organization, EDC is not working on fund-giving. But the team is looking for creating easy loan facility for entrepreneurs incorporating with different financial institutions as well.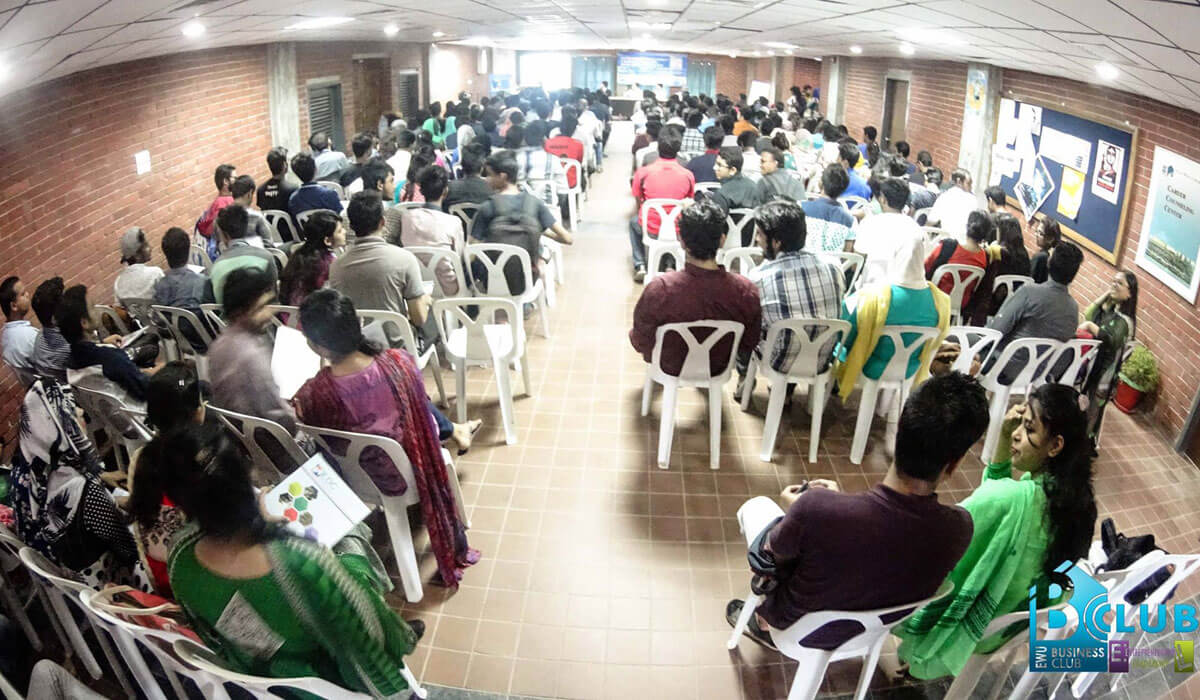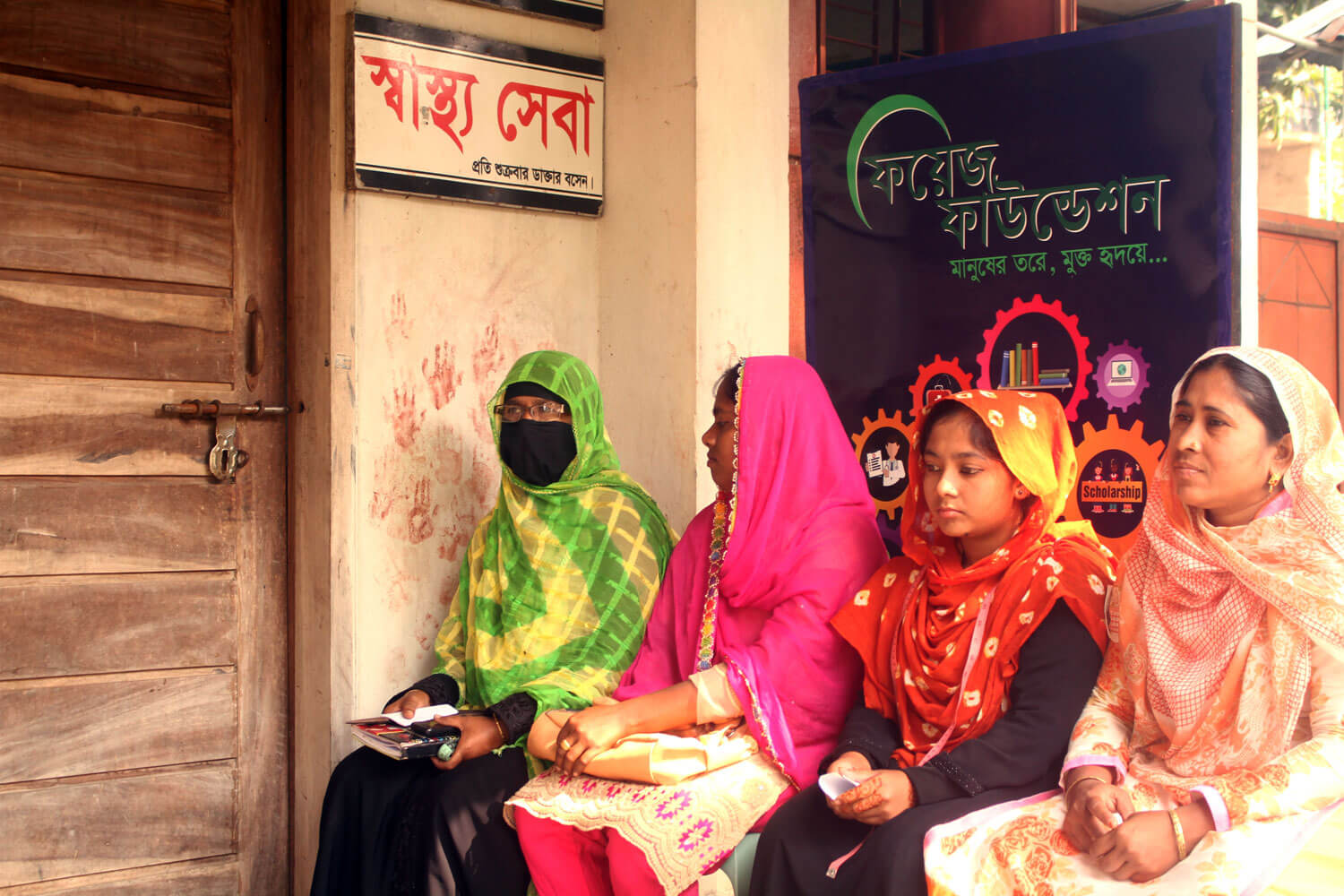 Health and Sanitation
Faiz Foundation has incorporated multiple health components to the poor people of the rural areas that mostly emphasize on improving maternal health, reducing neonatal mortality, and fighting with many types of diseases. Under the umbrella of its health program. It provides free medical care of doctors on Friday. Addition to this, thousands of women suffer from various diseases, and they are not aware of their personal problems. 
Khoj-Nikhoj
Sometimes, some small boys and girls even the adults are somehow missing. Faiz Foundation helps findings those unfortunate persons taking help of its volunteers and also of electronic and print media.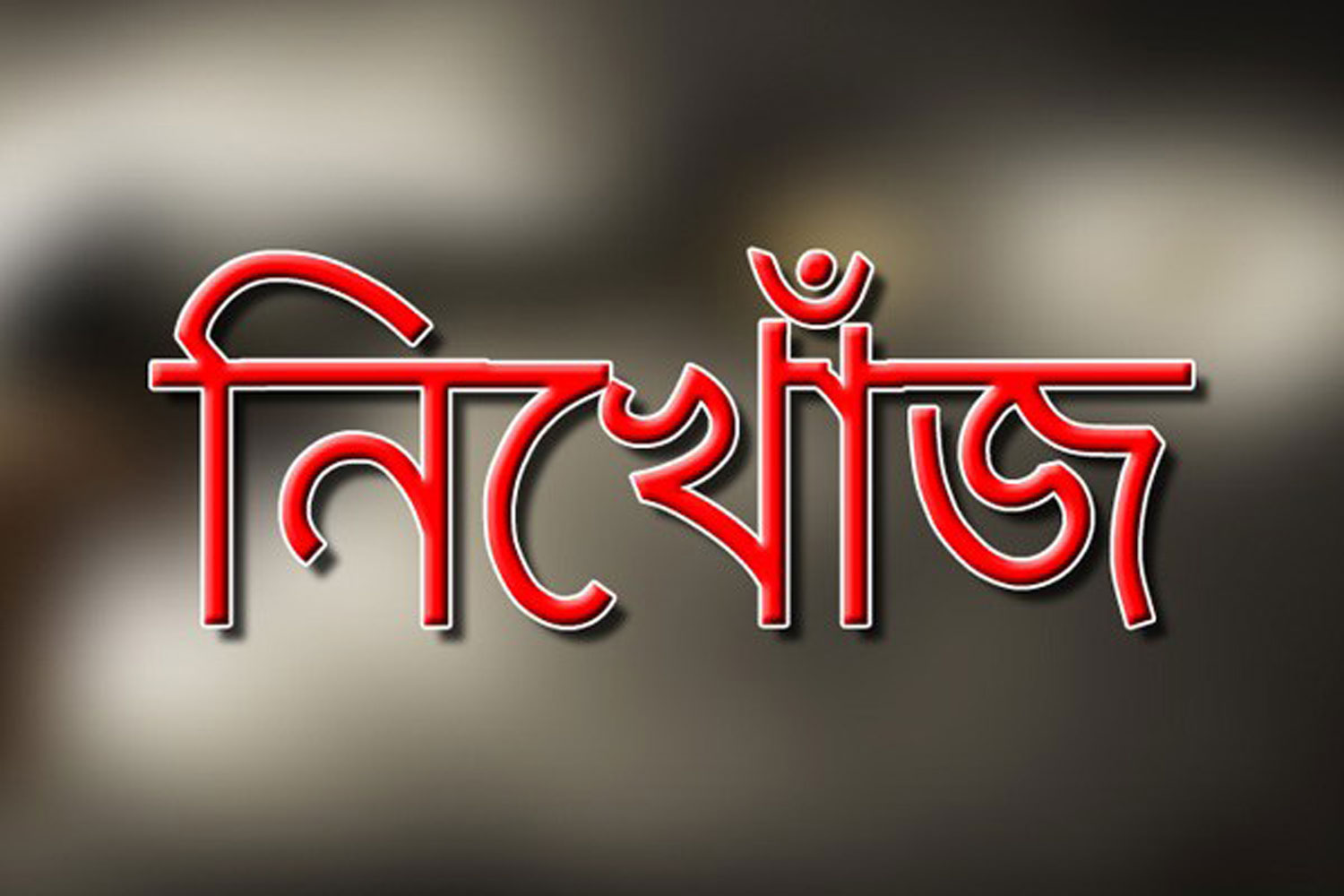 Contact Info
Phone: +8802 55094058
Phone: +01875 351 001
Address: Plot# 1/C [5th floor], Road# 02,
Sector# 03, Uttara, Dhaka-1230, Bangladesh.
Email: info@faizfoundation.org
Office Hours: 9:30am-10:00pm