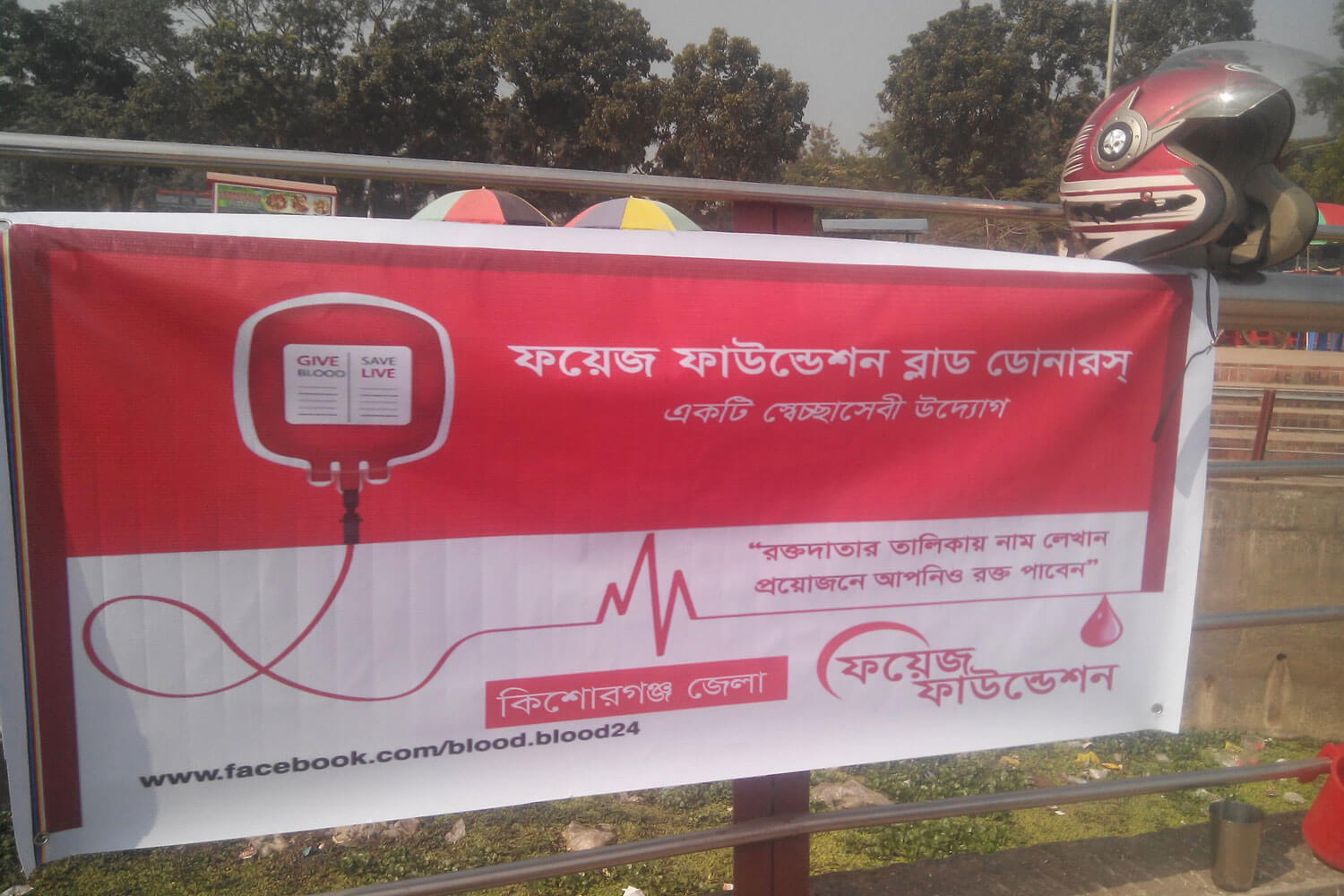 Blood Donation Program
Faiz Foundation has been serving to the dying patient for a long time. In order to enhance the standards and network, and to ensure the availability of blood in the emergency needs in every divisional city, it has taken special initiative named 'Virtual Blood Bank'. It also conducts many promotional activities urging donating blood across the country taking cooperation of the concerned institutions and organizations of different cities through virtual and non-virtual platforms.
Blood Donation Program
It regularly organizes camps for blood grouping and screening in many places for free of cost and its leaders have played very crucial role conducting many blood donors' name enlisting and are increasing the awareness of the good side of blood donation. The main aim of this non-profit organization is to expand its operation nationwide so that, getting blood within a very short span of time, every ill person's life may remain safe in their very perilous time. For conveniences of the donors, volunteers and leders it has been using and Apps.